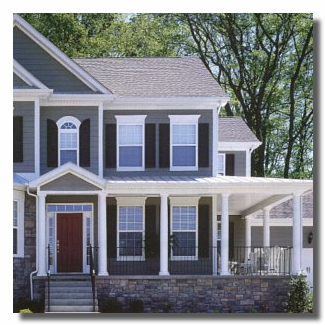 John O'Donnell Painting & Wallcovering, LLC
Hackensack NJ Area
NJ Registered Home Improvement Contractor
License # 13VH06612100
201-741-9450/201-288-8312



• Family Owned and Operated
• Professional Residential Painting Contractor
• Serving Bergen County Since 1960
• Fully Insured
• Referrals Provided Upon Request....
.....from a neighbor near you in
Teaneck
River Edge
Fort Lee
Wood-Ridge
Saddle River
Hackensack
Bergenfield
Bogota
Wyckoff
Paramus

Oradell
Paramus
Hasbrouck Heights
Park Ridge
Upper Saddle River

...and ALL of North Jersey.
Exterior - Residential
Wallcovering Removed
Wood Trim Installed
Fire Damage Repair
Deck Refinishing
Gutters Cleaned
Plaster Repair
Painting Interior
Interior Decorating
New Sheetrock Ceilings
Crown Moldings Installed
Replacement Windows
Deck Staining
Sheetrock Repair
Commercial Painting
Wallcovering Installed
Skim Coating
Carpentry
Power Washing
Aluminum Siding Refinished
New Residential Painting
Green mold, Algae and Mildew Removal:
Vinyl siding can actually be damaged if green mold or algae is allowed to grow unchecked. We also can treat the siding to help prevent regrowth.

John

has been

a leader in the use of the new

green paint technology.

He is experienced with the new generation of

low-VOC

and

zero-VOC

paints for those who suffer from paint allergies or just those who want to avoid the "new paint smell." Popular brands are Benjamin Moore's Natura and Sherwin William's Harmony.
Father Dan O'Neill, St. Anastasia, Teaneck writes:
" I just wanted to thank you again for the excellent work you did for St. Anastasia. I am especially grateful for all the extra effort you and your crew put forth on our behalf. I appreciate all the meetings you attended; all the extra effort you put forth with unloading furniture, clean-up, and readying the church for opening day. It has been a pleasure working with you. Thanks a million."
Rich Porth in Westwood: "Hi John,I am writing to thank you and Ken for the excellent work done on our house in Westwood. The paint job, both inside and outside, was great. I appreciated your professional approach to your work, and your ability to be always on-time and on-budget. There were no surprises. We really liked working with a family-owned business."
more testimonials- Community Bank of Bergen County